Tear it up!!
Rockabilly Festival
First rockabilly festival on the Croatian coast!
Tear it up!!, the first rockabilly festival on the Croatian coast and one of the longest-running and most successful music events in Medulin, which attracts visitors from all over the world every year.
It´s held every year in June in Medulin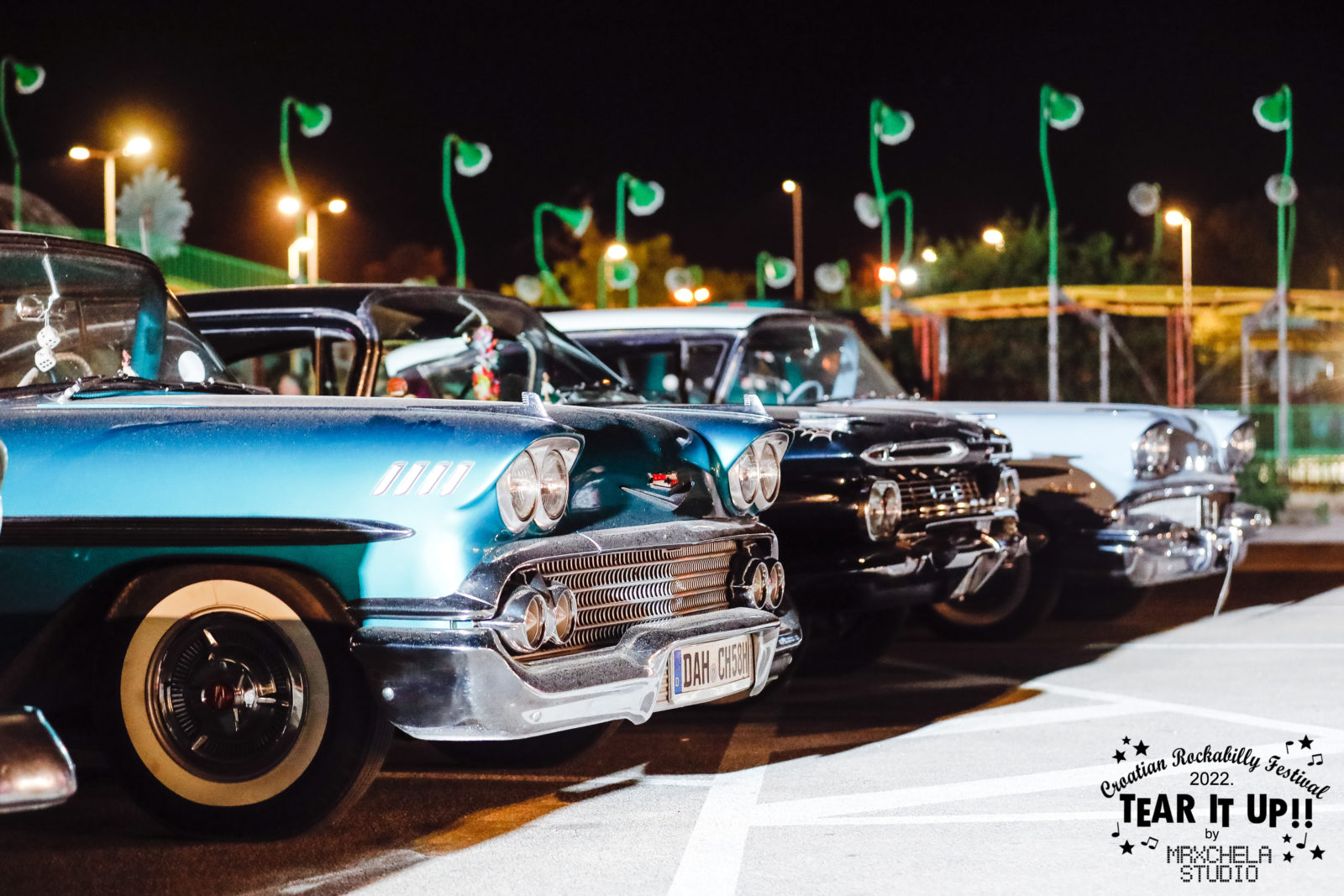 TEAR IT UP!! FESTIVAL MEDULIN
1st-5th June 2023
At this year's edition of the festival, which will be held from the 1st to the 5th of June, many loved musicians will perform, including the famous MIKE SANCHEZ, one of the most exciting and charismatic performers in the world or r'n'r and rhythm & blues music. Mike Sanchez has recorded guest appearances with many greats at concerts and for albums, including Paul McCartney, Jeff Beck, Bill Wyman, Albert Lee, Robert Plant, Imelda May, and others. From the line-up we would also like to highlight RESTLESS, the most famous British neorockabilly band that has been active since the beginning of the 80s, consisting of a trio led by top guitarist Mark Harman, who will play in the original line-up.
A special feature of the festival is the Classic American Car exhibition, which will showcase classic American cars near Malin during the festival.
Part of the festival programme, which takes place on the Medulin waterfront near Windmill, on Friday and Saturday evening (June 2nd and 3rd), is free to all visitors.
You´re welcome!
Reservations & More Informations: Tear it up! Rockabilly Festival Medulin 2023