Hook & Cook Festival
Seafood gourmet event
A unique gourmet event!
Hook and Cook Festival celebrates the love of the sea, gathers fishermen, chefs and musicians and brings seafood specialties closer to a broader audience.
It´s held several times every summer in Medulin and Banjole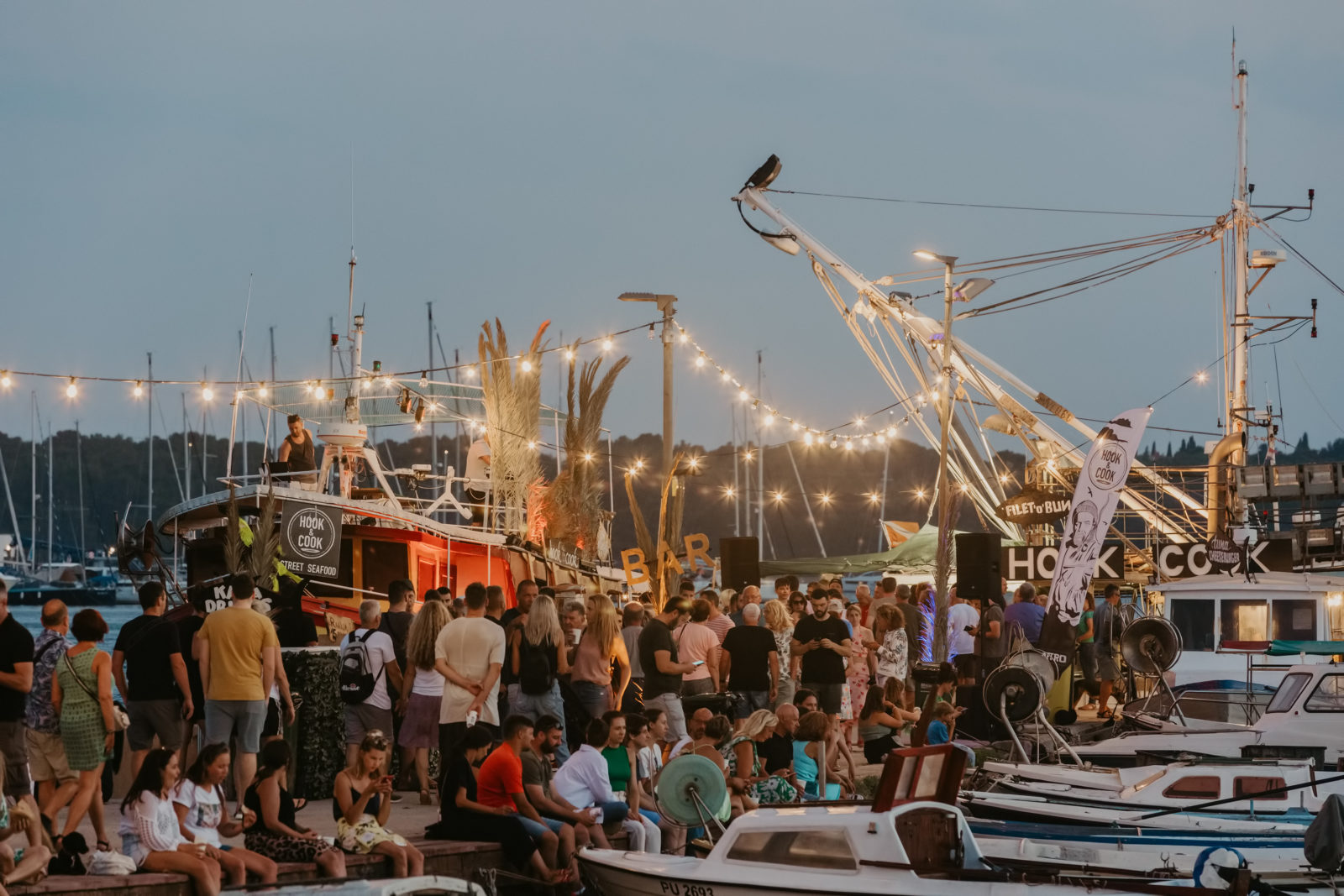 Modern and innovative
We have brought younger generations closer to a traditional fishing festival in an urban and creative way.
Good vibrations with great seafood and a relaxed atmosphere are an ideal setting for spending warm summer days.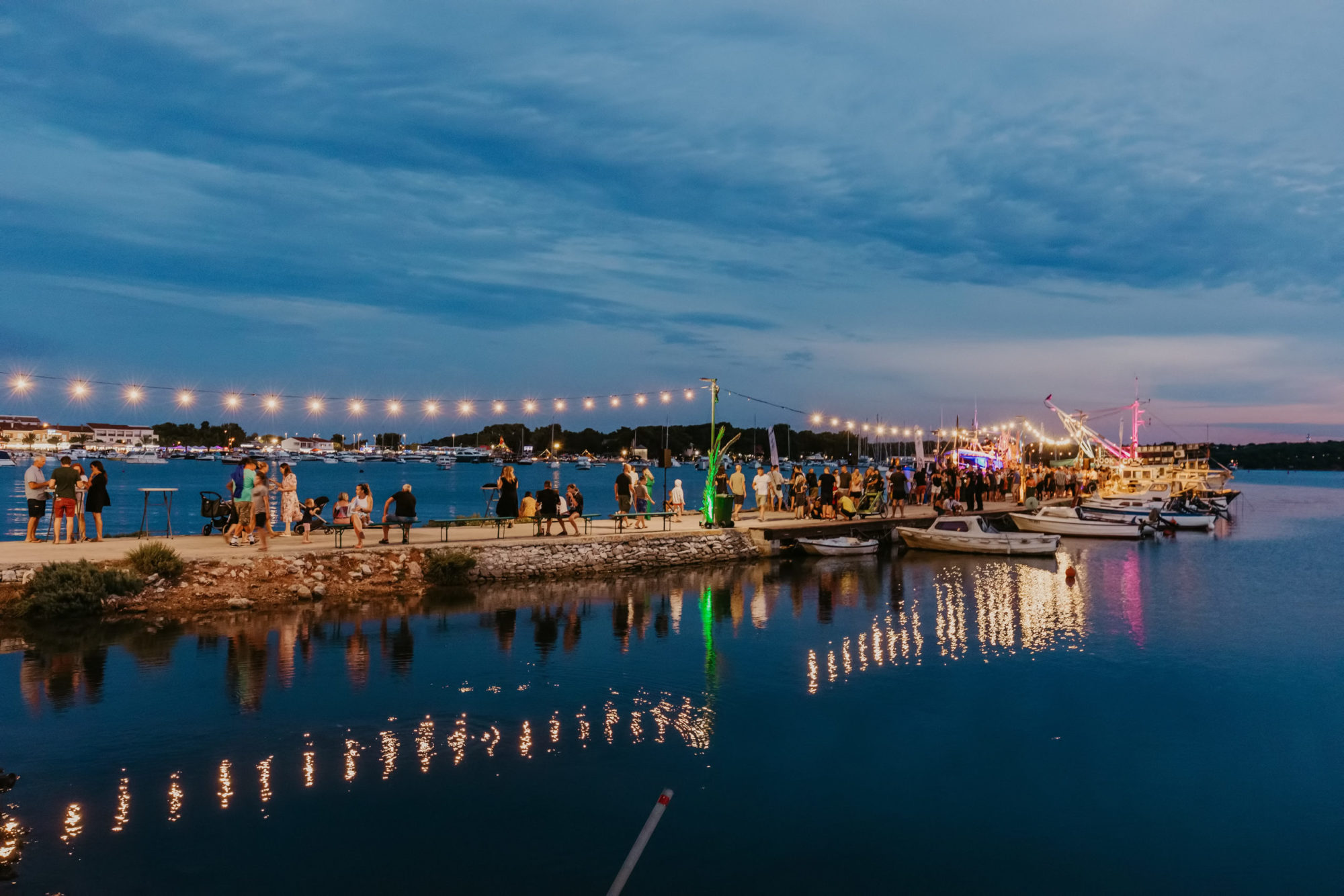 Famous guests – Carefully selected collaboration of fantastic chefs
Top chefs on boats prepare their distinctive seafood specialties from the catch of local fishermen.
Tuna cheeseburger, Poke bowe with tuna, Balik ekmek with bonito, Filet o' bun, T skune of tuna, Tuna barley… these are just some of the dishes that Festival visitors have been able to taste so far, and they are the creation of top chefs.
See you this summer on the fishing pier in Medulin or Banjole!
17 Juni 2023 – Medulin
14 July 2023 – Banjole
12 August 2023 – Medulin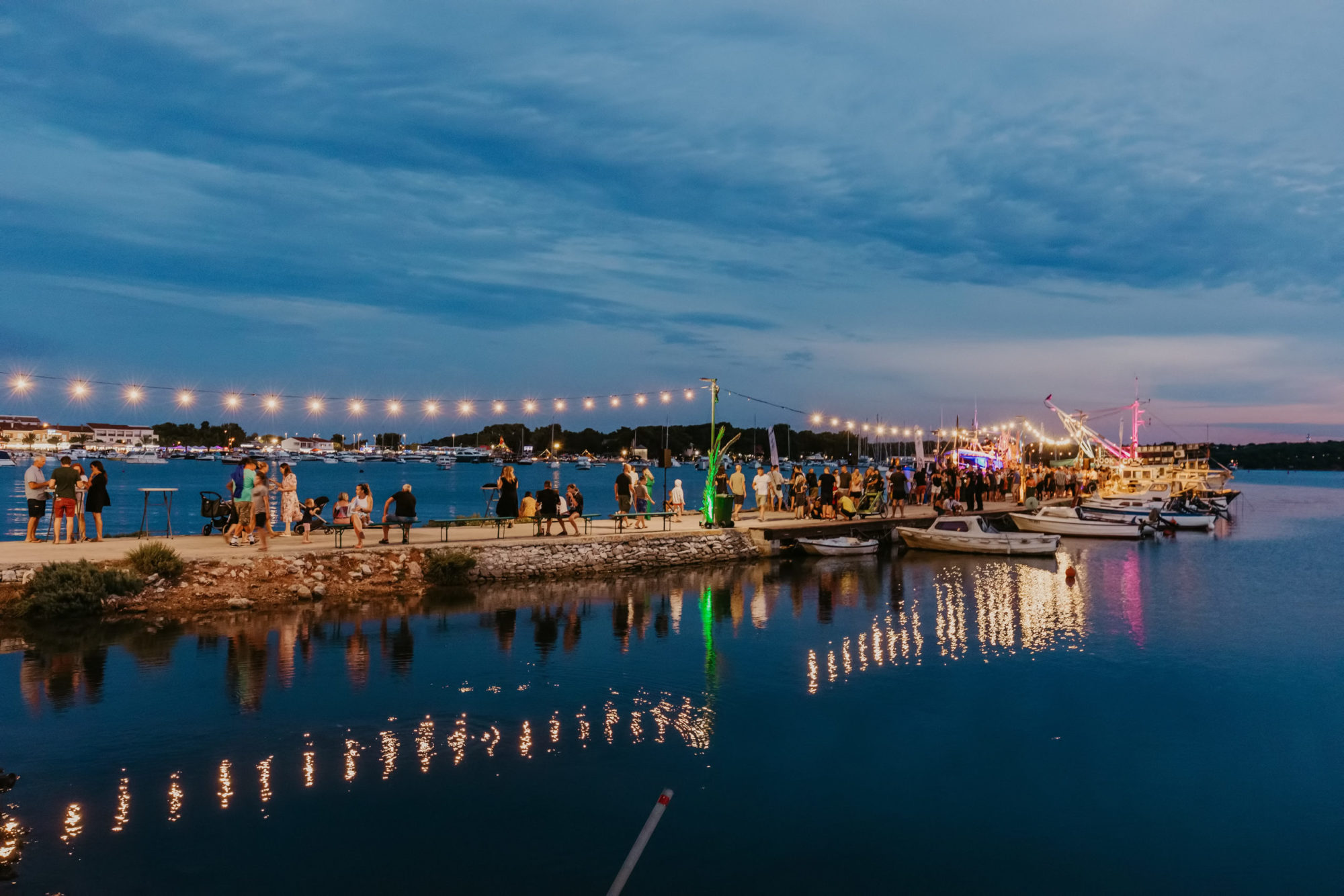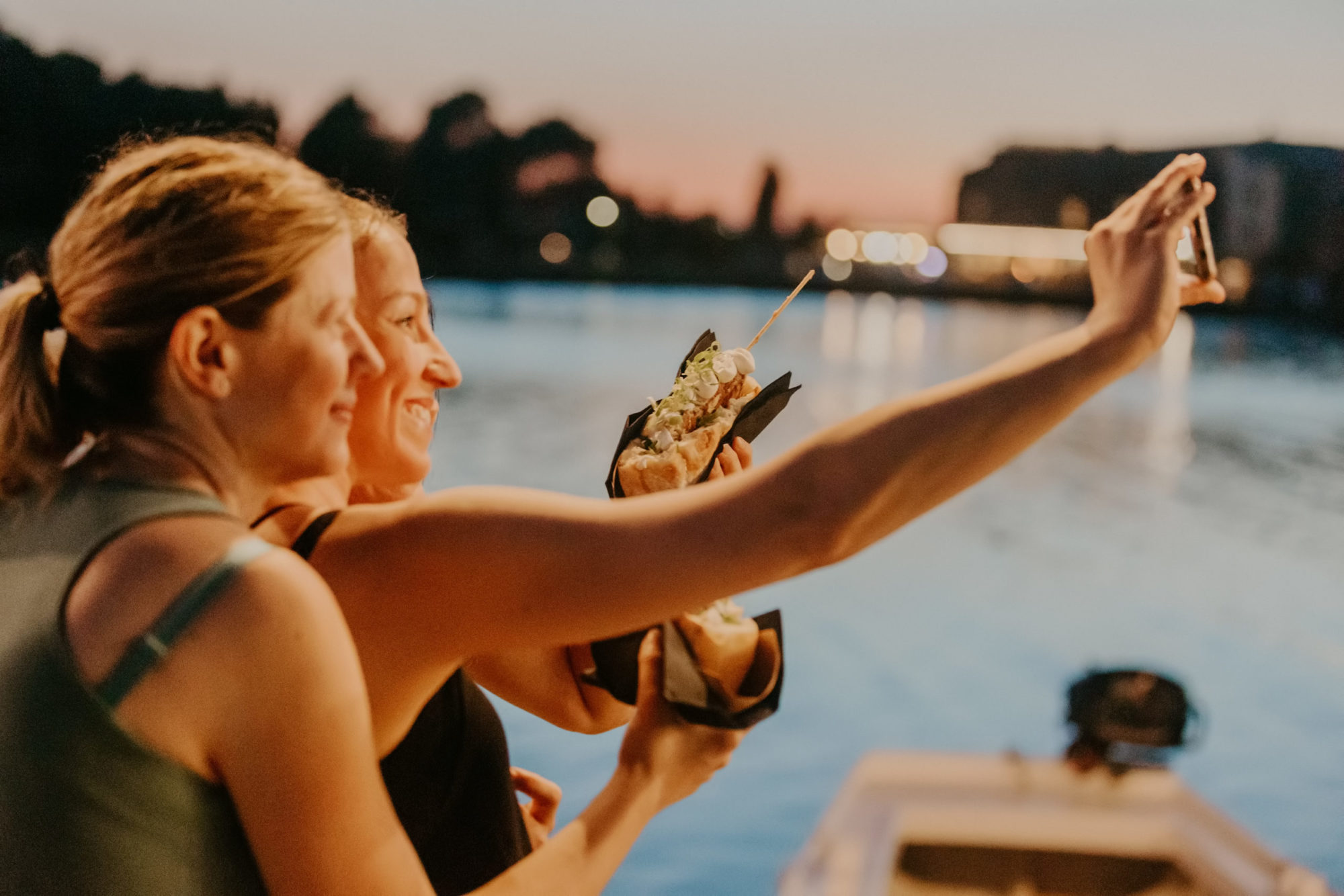 And while you are waiting for the next edition of the Hook & Cook Festival, you can try your hand at preparing some of the Festival's recipes:
Tuna Cheeseburger
For one portion of burger you need to grind together around 130 g of fresh tuna toro and steak. Add a pinch of salt, black pepper and chilli paprika into the mixture. Finely chop some onions and parsley and add them to the mixture optionally if you like, but be gentle with it, not generous.
Form a tuna patty with all of the ingredients and grill for about 2min. Put 2 slices of thin cheddar cheese when you flip the patty and let it melt a bit. In the meantime, mix some mayo with a bit of mustars and spread both sides of your burger brioche bun. Add finely chopped iceberg salad and sliced pickles, put your grilled patty on top o fan VOILA, enjoy your homemade tuna cheeseburger!:)
Tunana Barley
for one person

Tuna (clean meat) 100-120 g
Barley 120 g
One small carrot
One small onion
Half of red pepper
Half of small zucchini
One small Italian Pelati can
Two cloves of garlic
One tablespoon of mayo
One tablespoon of Greek yogurt
50 g of fresh Rocket

Spices:
Salt
Pepper
Kikkoman Teriyaki
Fresh dill
Olive oil
Chilli fresh
Lemon
Spring onion

Cook the barley according to the instructions on the package in salted water. Cut the vegetables into cubes and saute briefly on the grill plate individually.
Cut the tuna into cubes and marinate in teriyaki sauce and before serving, briefly fry the tuna cubes on the grill.
Cook your spicy Italian pelati salsa.
Add spices to your mayonnaise and Greek yogurt dressing and mix them well.
Assemble all in your favorite bowl, starting with barley on the bottom, add tuna, vegetables and salsa and sprinkle at the end with arugula and finely chopped spring onions. Bon appetit.